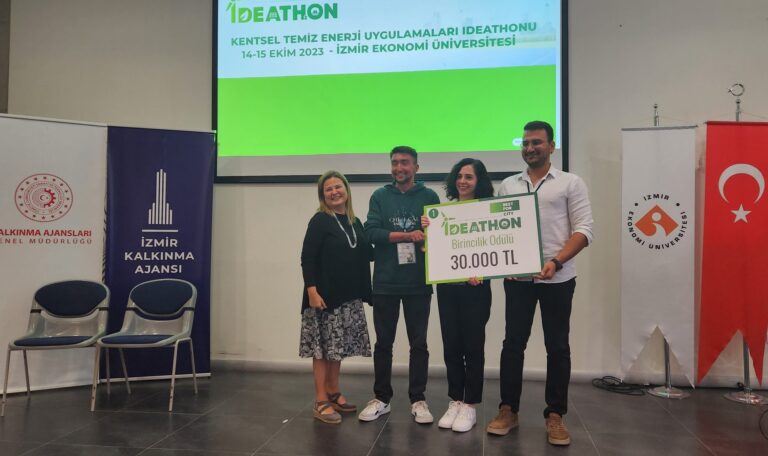 In collaboration with İzmir Development Agency, İzmir University of Economics IEU KREA, and the Energy Industry & Business People Association, the BEST For City Urban Clean Energy Applications Ideathon took place on October 14-15 at İzmir University of Economics.
Within the scope of the BEST For Energy Project, the second edition of the BEST For City Ideathon aimed to generate innovative ideas focused on the theme of "Regenerative Approach." Participants worked to develop ideas related to the concepts of "regenerative approach and doughnut economy" within business models, prioritizing awareness of their socio-economic impacts.
The event, which began with opening speeches by Dr. Sencer Özen on behalf of İzmir Development Agency, Mr. Alper Kalaycı on behalf of ENSİA, and Dr. Sevay İpek Aydın on behalf of IEUKREA, featured a keynote presentation on the Doughnut Economy by Erinch Sahan, one of the founders of the Doughnut Economics Lab in the UK.
After two days of intensive work, the teams presented their projects before the jury. Following the evaluations by the jury, the Suntopia team was awarded first place, the WOGU team received the second-place prize, and the MEST team earned the third-place award.